A podcast by and about women in the entertainment industry that provides a fun, easygoing, and safe space to discuss the ups and downs of the female experience in entertainment. Whether we're telling stories with guests, chatting about new projects, or discussing how women can change (and have changed) the industry for the better, we aim to always provide an honest look into what it takes to get your seat at the table and pull up a chair for the next in line. Hosted by Sarah DeFors and Victoria Banks.
Episodes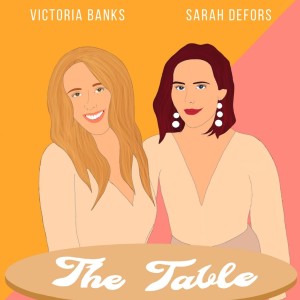 Tuesday May 10, 2022
Tuesday May 10, 2022
In this special episode, WeBelmont (Women in Entertainment Belmont) President Jamie Emerick interviews hosts Sarah DeFors and Victoria Banks in front of a (zoom) live student audience about their careers, personal and creative philosophies, podcasting, current gender-based social issues, and student questions!