A podcast by and about women in the entertainment industry that provides a fun, easygoing, and safe space to discuss the ups and downs of the female experience in entertainment. Whether we're telling stories with guests, chatting about new projects, or discussing how women can change (and have changed) the industry for the better, we aim to always provide an honest look into what it takes to get your seat at the table and pull up a chair for the next in line. Hosted by Sarah DeFors and Victoria Banks.
Episodes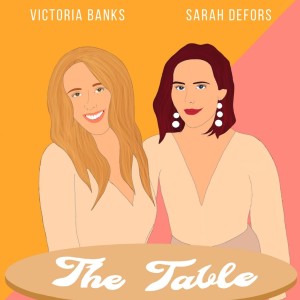 Tuesday Jul 26, 2022
Tuesday Jul 26, 2022
Sarah and Victoria sit down with hit producer-writer Alex Kline to discuss:
Alex's journey to being one of the top producers in Nashville
What actually goes into being a professional producer?
Having (and losing) a record deal and doing the "artist thing"
The differences in experience when you're a female producer/writer 
Writing with dream teams… that just happen to be all women
Label and Publishing deals - what's the tea?
How your priorities and standards evolve with you
Seeing raw talent hidden under a rough exterior 
Hit songs in the world of Covid
Advice for up-and-coming creatives
Alex's website: 
https://www.alexklinemusic.com/
Alex's discography:
https://www.alexklinemusic.com/music 
Tenille Arts: